Yamaha LS16TA Transacoustic Acoustic Steel String Guitar in Brown Sunburst
YamahaSKU: 3683
---
$1,629.00
RRP $1,899.00
SAVE $270.00
Sold Out - Backorder Available
Acoustic Guitar (R)Evolution
Playing guitar in a great sounding room is the most inspiring, engaging playing experience imaginable – far more enjoyable than in a dry-sounding room like a lounge, office or den. Yamaha's TransAcoustic Guitar recreates the incredible experience of playing in a rich, live room without needing any external amplification or effects – just the guitar itself. Whether you're practicing, writing, recording or just playing for fun, the TransAcoustic Guitar will make you play better, longer and with more creativity. Once you've experienced it, you'll never want to play another acoustic guitar again.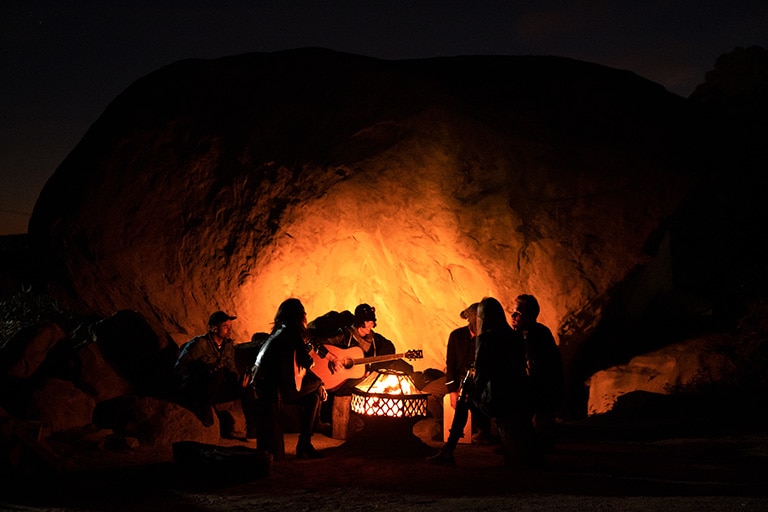 An Immersive Experience
Captivating reverb and chorus effects
The Yamaha TransAcoustic Guitar provides a self-contained, immersive playing experience, with compelling reverb and chorus effects that resonate within the body of the guitar. TransAcoustic technology adds richness, depth and increased dimensionality to your sound and performance – all without the need for external gear.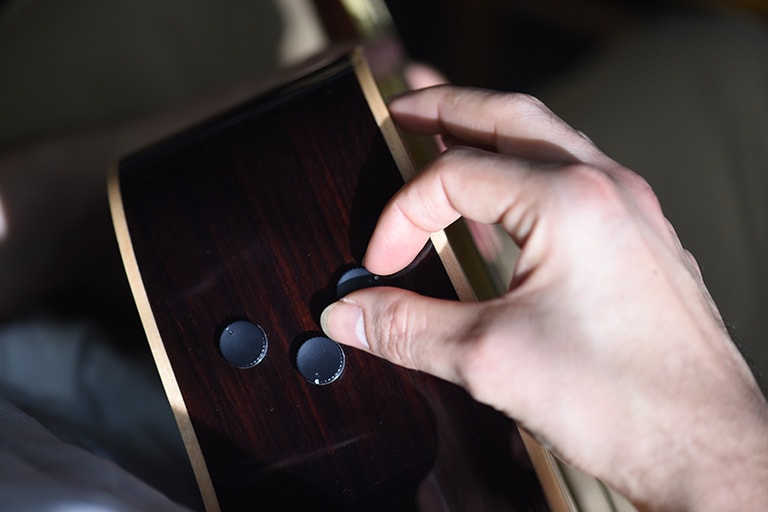 Authentic Yamaha TransAcoustic Technology
High-quality instruments with fully integrated built-in effects
TransAcoustic technology is paired with the outstanding build quality that Yamaha guitars are known for, producing an all-in-one instrument that leads in sound, quality and price.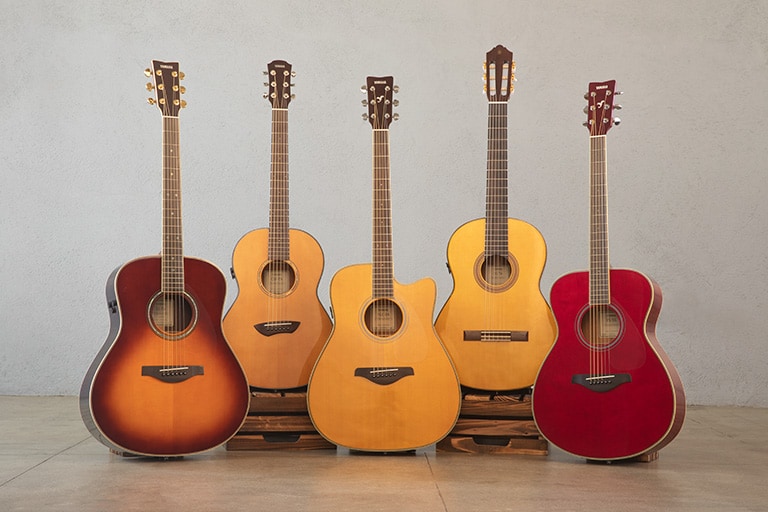 Full Range of Body Styles
A model for everyone
The TransAcoustic Series includes a nylon-string classical guitar, and steel-string guitars with traditional, concert, cutaway and compact parlor-sized bodies.
Yamaha LS-TA TransAcoustic guitars transport you to new creative spaces with immersive reverb and lush chorus effects, without needing an amp or other external gear. Perfect for fingerstyle players, the concert body LS-TA has an A.R.E.-treated solid Engelmann spruce top with rosewood back and sides. It delivers the richness of aged wood while maintaining excellent tone and balance – ideal for fingerstyle playing.
Concert size body design

Solid Engelmann spruce top with A.R.E. treatment

Solid rosewood back & sides

Amazing sounding reverb/chorus built-into the guitar with no need for external amplification or effects

Designed to provide superb acoustic guitar sound

Built-in reverb and chorus effects – no need for an amp or other external gear